New Look, Same Great Taste
We have made some big changes to our packaging to give it a really nice, clean look. Let us know your thoughts on the packaging, we enjoy the feedback.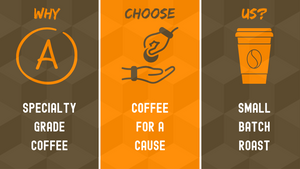 The Coffee Grind
Our coffee is specialty grade and is always roasted to order in small batches.
We give back on every purchase to a few of our special causes.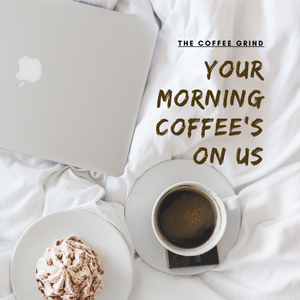 Mission
"To provide gourmet coffee that will get you through the daily grind." -The Coffee Grind